You can use your own photos as canvases for personalized diamond painting kits with custom diamond painting!
Make the ideal DIY gift for any occasion, including holidays, weddings, and birthdays.
A fantastic gift that is memorable, personal, and enjoyable.
Everything you need for a stunning result is included in our custom diamond art kits.
Re-create your memories and get your own Custom Diamond Painting Kit.
Send us a picture of your pets, family, friends, or whatever you like.
You'll love working on your personalized canvas made from your photo. Or you'll get an amazing personalized gift
How can I customize my own diamond painting?
1. Send the pictures you want to order to sunley@tonysourcing.com.
2. Please select their design and size
3. Choose your favorite packaging
Why Choose Us
1.Professional design team.
2.We hope to do one thing well.
3.Make you feel distinctive and unmatched with our personized diamond painting.
4.A special gift for children, parents, lovers, friends.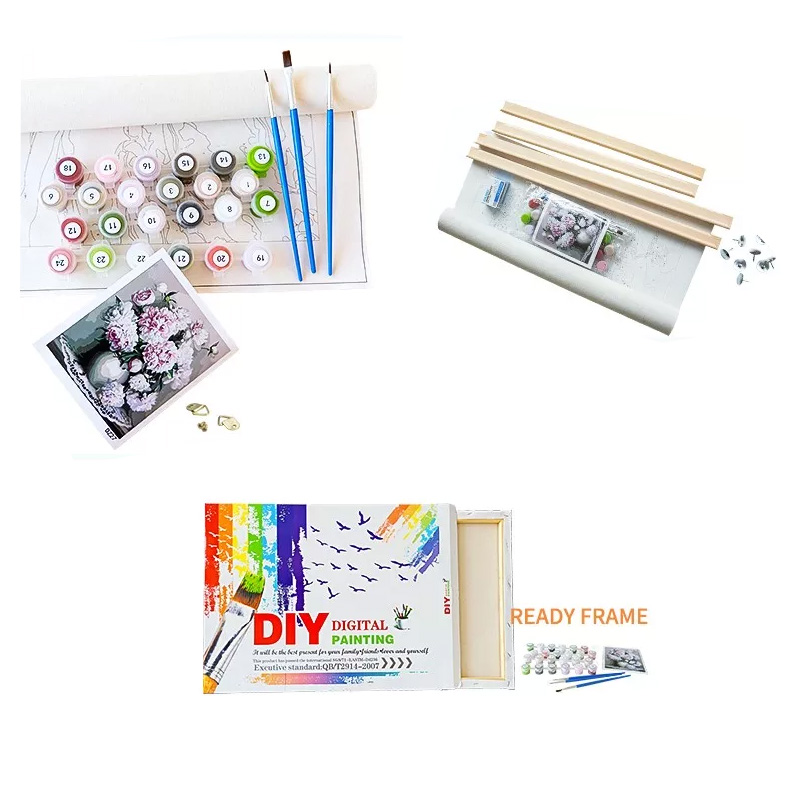 Custom Painting by number
Want to turn your photo into paint by number to re-live a memory of a lifetime?
 Upload your photo and we will send you its version of Custom Paint by Numbers Kit.
And you can create your own masterpiece with NumeralPaint DIY paint by numbers kit.
It is the perfect first step for beginners to enjoy the art of painting.
Paint your own wall art, even if you have zero artistic ability.
Besides, it can be framed to be an excellent decoration for your home.
Why you should order custom paint by numbers kits :
Custom Diamond Painting Do's and Don'ts: How to Customize Diamond Painting Kits
To make a personalized diamond art, you need to send us the picture you want us to print on the background by uploading the picture here (the bigger, the better!), and select your desired canvas size. (Picture please send to sunley@tonysourcing.com)We will provide you with a personalized canvas with the picture that you chose as the background and diamonds that are to be used on it. The customized diamond painting kits will have around 447 colors.
Your picture should be large with good pixels, clear and sharp to get a better result!.
Diamond drills are like pixels – the more you will have, the better the image will look.
If the colors of the photo are not clear, or not pixelated, the image will look blurry.
You will want to upload a high-resolution image for a clear result, as such, I advise you to zoom in your desired image, and Check it's the quality of resolution while zoomed-in.
Here Is Why Custom Diamond Painting Kits Are So Popular:
Personal gift: Diamond art kit makes for an excellent gift. You can customize it with the picture of your pet, your family or your loved one and gift it to them.
Enhance relationships: what will be better than doing something creative with your family? Customized family photo diamond art is a great idea. Doing something productive together connects people.
On Demand Diamond Painting: the opportunity to choose any image or picture from the internet, upload and order a custom painting item of a band you love, an actor, actress or entertainment figure that you like or a homely snapshot of your hometown.
Joyful: who doesn't love doing something that gives him/her pleasure? No one does! There is no better feeling than having to finish creating a personalized photo!
Can be really funny: I will never forget the expression of my dog watching his own reflection coming out from the painting on the wall